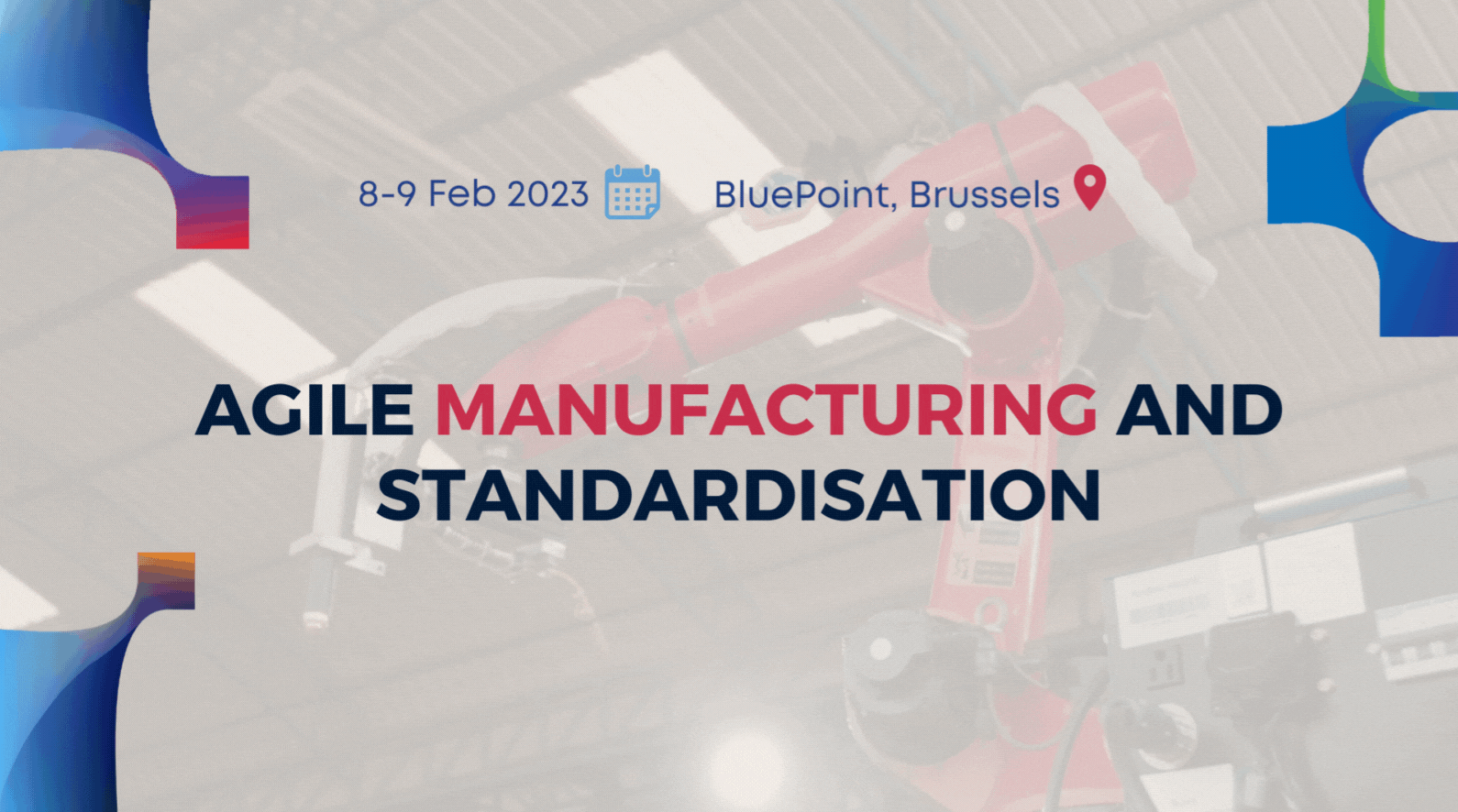 TRINITY Event – Guest Speakers
2023 01 27
Panel 1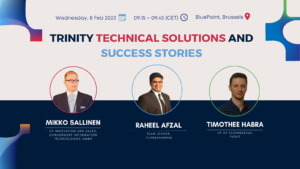 Moderator: Jyrki Latokartano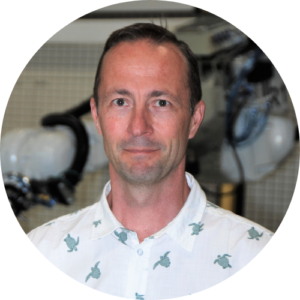 Jyrki Latokartano is an industrial robotics specialist working at Tampere University. He has over 25 years of experience in production automation, robotics, robot simulation, off-line programming, robot safety, laser processing, and additive manufacturing. Currently, he works at Tampere University as a project manager. In TRINITY he has coordinated the SME demonstration program. Mr Latokartano is the current chairman of The Robotics Society in Finland and a Vice President of the International Alliance of Robotics Associations.
Panellists:
Mikko Sallinen
Mikko Sallinen is a Doctor in Technology (Systems Engineering) and an experienced director and business developer with 20 years of experience in management positions. Knowledgeable of both public and private business sectors. His strongest technology competencies cover intelligent robotics, mechatronics, robot programming, sensor technologies, and embedded systems.
Timothee Habra
Timothee Habra is the VP of Engineering at Pickit. He brings over a decade of experience in the field of robotics and automation. He holds a PhD from UCLouvain, where he specialized in computer vision and robotics. After his PhD, he joined Pickit as a senior roboticist and developed new 3D vision products that have been successfully brought to market. He now leads the product development team at Pickit and is responsible for translating the company's vision and product roadmap into real-life solutions that benefit customers worldwide.
Raheel Afzal
Raheel currently works as a Team Leader at Flanders Make, Belgium. For the past 10 years, Raheel gained vast experience in Innovation, Management, and Research in the fields of Robotics and Automation for diverse application areas. Currently, he leads a project portfolio and a team of researchers that focus on smart robotic systems and operator information systems to enable flexibility on the Production Floor.
Panel 2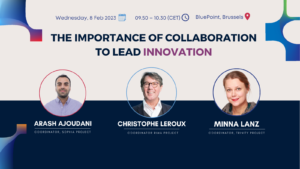 Panellists:
Minna Lanz
Professor Minna Lanz (Female): Dr. Minna Lanz received her doctoral degree (D.Sc) in 2010 from mechanical engineering. Currently, she works as a full professor in the field of production engineering at Tampere University focusing on Production Systems and Technologies. Her research interests are in Manufacturing ICT solutions, Semantic modelling of manufacturing systems, and in industrial robotics, especially in Human-Robot collaboration. Aside of the research work, her interests have been in public-private partnerships, financial instruments for SMEs and collaboration in EC-funded projects. She is a member of Finnish Robotics Association, EFFRA, ManuFuture, Vanguard Initiative and euRobotics, and actively contributes to Visions and Strategic Research and Innovation roadmaps originating from these networks.
Arash Ajoudani
Arash Ajoudani is the director of the Human-Robot Interfaces and Interaction (HRI²) laboratory at IIT, Italy. The group's main research interests are in human-robot interaction and collaboration, mobile manipulation, control, assistive robotics, and telerobotics. Dr. Ajoudani is a recipient of the European Research Council (ERC) starting grant 2019 (Ergo-Lean), the coordinator of the Horizon-2020 project SOPHIA, the co-coordinator of the Horizon-2020 project CONCERT, and a principal investigator of the HORIZON-MSCA project RAICAM.  He is the recipient of several prestigious international awards, such as the IEEE Robotics and Automation Society (RAS) Early Career Award 2021, the Amazon Research Awards 2019, the Solution Award 2019 (MECSPE2019), and the KUKA Innovation Award 2018. He is currently serving as an elected IEEE RAS AdCom member (2022-2024) and is a scholar of the European Lab for Learning and Intelligent Systems (ELLIS).
Christophe Leroux
Christophe Leroux received a PhD degree in Decision Theory from the Sorbonne University in Paris in 1990. He is a senior researcher in AI for robotics. He is currently Manager of European Affairs at the LIST institute from CEA Paris-Saclay. He is in charge of the development of Smart Manufacturing activities. He represents CEA in several research and innovation projects on AI and robotics. He coordinates the European project RIMA aiming at the creation of a network of Digital Innovation Hubs on Inspection and Maintenance of Infrastructures. He is also involved in the creation of several other Digital Innovation Hubs networks to favour innovation and uptake of AI and robotics technologies by the European Industry.
Panel 3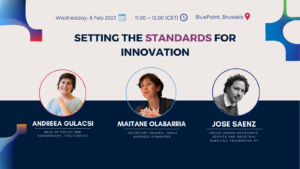 Opening Remarks: Filip Geerts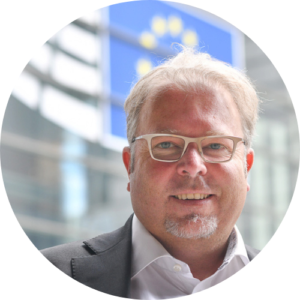 Filip Geerts is the Director General of CECIMO. He is specialised in the management of corporate and governmental affairs departments of companies, national and EU trade associations and non-profit organisations. He was deputy-director for the largest Belgian association for the technology industry, public and regulatory affairs manager for IBM (Europe, Middle East and Africa), and secretary general for numerous European trade associations. He has degrees from Insead Fontainebleau and Singapore, London School of Economics, Vlerick, College of Europe, The Catholic University of Louvain-la-Neuve and the Catholic University of Leuven in commercial engineering.
Moderator: Stefano Ramundo Orlando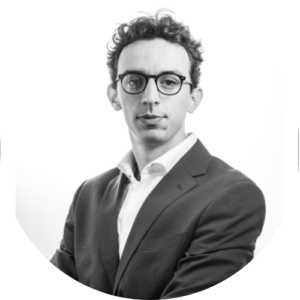 Stefano Ramundo Orlando has been serving as Technical Officer of CECIMO since his appointment in September 2021, six months after having joined CECIMO in March 2021. In his current role, Stefano has dedicated significant efforts to promote the interests of the European machine tool industry at EU level by defining and implementing policy actions, drafting publications and engaging with EU representatives in the fields of safety, sustainability, digitization and standardisation. Stefano Ramundo Orlando holds a BSc in Economics and Politics from Queen Mary University of London and a MSc in Business Economics from KU Leuven.
Panellists:
Andreea Gulacsi
Andreea Gulacsi has been working with CEN, the European Committee for Standardization, and CENELEC, the European Committee for Electrotechnical Standardization, for the past 18 years, first starting with standards in development of innovation, and then being promoted to her current role as Director of Policy and Partnerships. As Director, she leads the team responsible for stakeholder engagement and policy outreach, ensuring CEN and CENELEC's relationship with Societal stakeholders, Industry partners & liaisons and the European Institutions.
Maitane Olabarria
Maitane Olabarria is a Spanish national with 20 years of experience in European affairs and standardisation. She has a degree in Political and Administration Sciences from the University of the Basque Country in Spain and a Master of Arts in European Studies from the Catholic University of Leuven in Belgium.
From 2006 to 2017, she worked for the European Committee for Standardization (CEN) as Programme Manager in the Standards Department. At CEN, she was responsible for standardisation activities in the areas of services, bio-based products, (bio)fuels and energy management. She also has more than six years of experience working for different European associations in the areas of distance selling and e-commerce (EMOTA), and in the machine tool and manufacturing technologies sector (CECIMO). In January 2020, Ms Olabarria was appointed Secretary General of Small Business Standards (SBS).
Jose Saenz
José Saenz earned a B.S. in mechanical engineering from Stanford University (USA) in 1999, an M.S. in mechatronics from Otto von Guericke University Magdeburg (Germany) in 2004, and a Doctorate in Automation from the École Nationale Supérieure d'Arts et Métiers (France) in 2019. Within the Robotics Systems Department, he manages the team for Assistance, Service and Industrial Robotics, and has been at the Fraunhofer Institute for Factory Operation and Automation in Magdeburg (Germany) since 2000. His main research interests are in the fields of safe human-robot collaboration, mobile manipulation, inspection and cleaning service robots, and safety sensor development.
Panel 4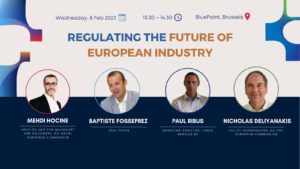 Moderator: Stefano Ramundo Orlando
Panellists:
Mehdi Hocine
Mehdi Hocine joined the European Commission in 1994 and is since April 2022 Head of Unit of the Machinery & Equipment unit of DG GROW.
His previous assignments in DG GROW include the Mobility unit (2017-2022), where he dealt with type approval (emissions and safety) and competitiveness issues, the REACH unit (2013-107), where he supervised the work of the European Chemicals Agency.  He also worked in DG Competition (1998-2013) dealing mainly with state aid cases in the industry, banking and transport sectors.
Mehdi Hocine studied business administration at Sciences-Po Paris.
Baptiste Fosseprez
Baptiste Fosséprez joined PEPITe as CEO, in September 2021. After a career in the space industry and media, Baptiste dedicates his time and effort to managing a team aiming at making Artificial Intelligence and Advanced Analytics accessible at scale in the manufacturing industry. His drive comes from the desire to tackle "the greatest challenge facing mankind": transform our global manufacturing capabilities into sustainable businesses thanks to the power of data. Baptiste holds an M.Sc. in Engineering and an E-MBA from UCLouvain, Belgium.
Paul Ribus
Paul Ribus is Managing Director/CEO at the market-leading company FANUC with a demonstrated history of more than 20 years within the automation industry. He is experienced in establishing tactical alliances and synergies with companies providing high-end factory automation to achieve the most efficient and productive manufacture.
Nicholas Deliyanakis
Nicholas Deliyanakis is a policy coordinator in the 'Prosperity' Directorate of the European Commission's Directorate-General for Research and Innovation. He is currently coordinating the industrial aspects of the Horizon Europe Work Programmes and is also involved in the part on advanced manufacturing (Made in Europe).
Previously, he was a Deputy Head in the strategy unit for industrial technologies; and has also worked on nanotechnology policy and the Marie Skłodowska Curie programme for supporting researchers. Before joining the Commission, he worked on nuclear fusion research at JET, the European nuclear fusion project; and as a physics tutor at Oxford University. He holds a first-class degree in physics from King's College London and a doctorate in engineering from Oxford University.