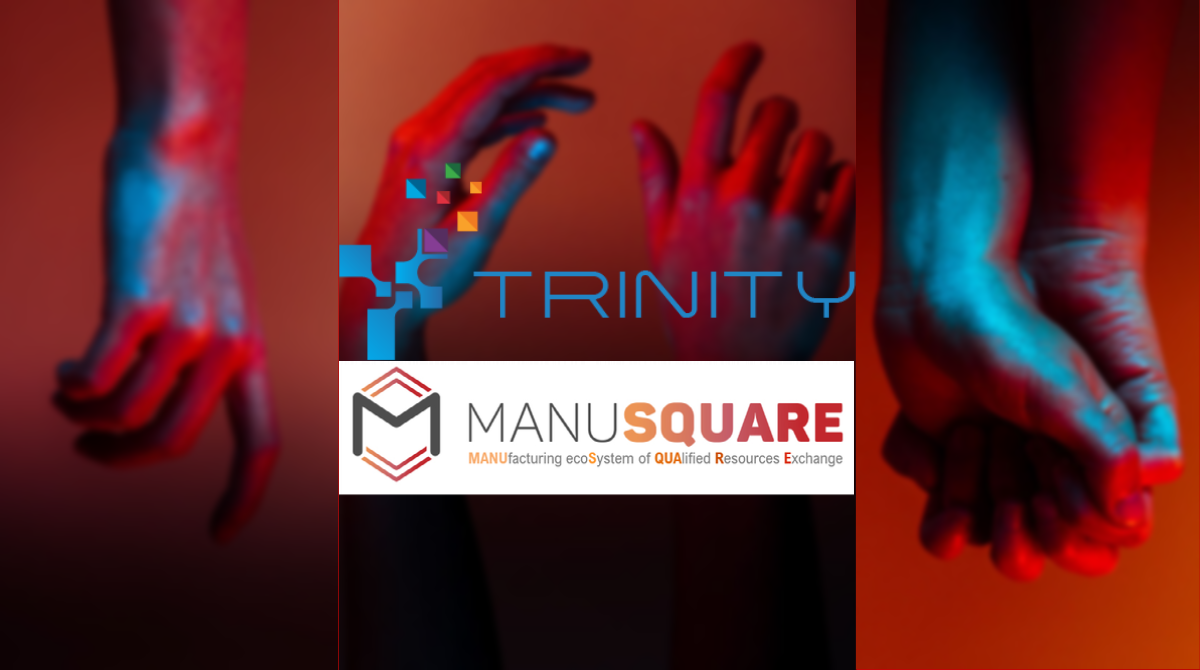 TRINITY DIH joins forces with MANU-SQUARE platform
2020 12 10
Partnerships are crucial for the fostering of the European Manufacturing Industry's competitiveness. That's why we are officially engaged with the MANU-SQUARE project to deliver you our services through an online marketplace to share industrial unused capacities and meet technology providers, all in a unique one-stop-shop!
Being the resulting of a European project, the MANU-SQUARE platform is an electronic marketplace and ecosystem of companies and organizations, which matches the supply and demand of production and engineering capacities, supporting the establishment of business between participant companies. The MANU-SQUARE platform currently comprises access to 2 main services addressing industrial needs notably, CAPACITY SHARING and IDEA MANAGER service.
The CAPACITY SHARING service aims to help companies to optimize the use of installed capacities and to reach a wider base of customers and suppliers. It supports the matching and establishment of business between those that are seeking specific manufacturing capacities and those who have theirs available. It embodies a marketplace and a set of tools that enable a flexible establishment of supply networks, supported by a highly traceable and secure platform, and to exploit the available and the unused potential of installed capacities.
The IDEA MANAGER tool aims to support Open Innovation processes, by enabling collaboration across organizations to foster product and process innovations and gather new ideas. The tool consolidates a community enabling the proposal, evaluation, and selection of specific ideas to determined challenges.
TRINITY DIHs and the companies awarded with funding registered already to the platform and are testing its features, thus contributing to its success.
The strategic alliance established between the 2 projects will ultimately foster the deployment of the industrial ecosystems, tools, marketplace and support services, that can contribute to the resilience and competitiveness of the European Manufacturing Industry.
---
Do you want to be part of the community? Register to the platform today and start benefiting from the 2 above-mentioned services! https://platform.manusquare.eu/
To learn more about the MANU-SQUARE project visit their website at  https://www.manusquare.eu/
TRINITY and MANU-SQUARE projects have received funding from the European Union's Horizon 2020 research and innovation programme under grant agreements nr.s 825196 and 761145, respectively.