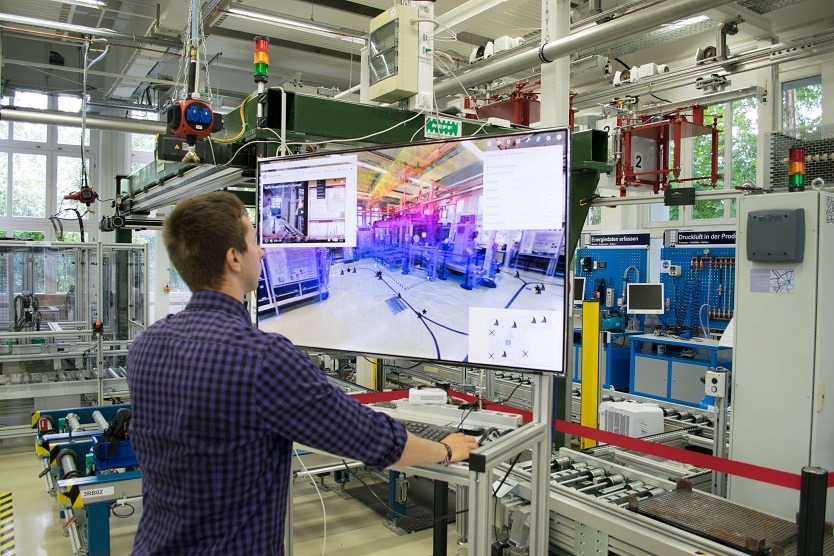 TRINITY Deep Dives in Dresden!
2022 11 14
Make your December something to remember!
On the 7th of December 2022, in Dresden, Mittelstand-Digital will hold deep dives into Artificial Intelligence (AI) and digitalisation in the manufacturing sector. The free-of-charge event will present how AI optimises production processes, enhances digital transformation across industries, and ways to tackle digital transition challenges.
Based on project examples (TRINITY), live demonstrators and presentations from industry partners, companies will be able to learn about the existing sustainable practices that optimise production processes, increase quality and reduce costs. Therefore, this will be an occasion for all companies to comprehend how to design the machine use and sensor data in a digitalised age.
All interested companies are welcome to participate in the deep dives in Dresden, where you will have an excellent opportunity to expand your network with other SMEs and institutes from the TRINITY network.
Schedule:
08:30 Meeting place – location a) TU Dresden (Chair of Machine Tools
Development and Adaptive Controls), Helmholtzstraße 7a, 01069 Dresden
08:30 – 09:30 Guided tour through the facilities of the Chair by Mr. Frank Arnold and
colleagues
09:30 – 10:00 Transfer time to Location b) Feldschlößchen-Stammhaus, Budapester Straße 32, 01069 Dresden
10:00 – 12:30 Presentation of speakers from
– Fraunhofer IWU, Mr. Dr. Alexander Dementyev, under the topic: "Data
quality and machine learning in the manufacturing industry: what's the
relationship?"
– Infineon Germany Dresden, Mr. Harald Heinrich
– various SME
Registration for this event is available until 05.12.2022 at the following link  CLICK HERE
– ATTENDANCE IS FREE OF CHARGE –

For additional information about the event, please contact Mr Anton Mauersberger