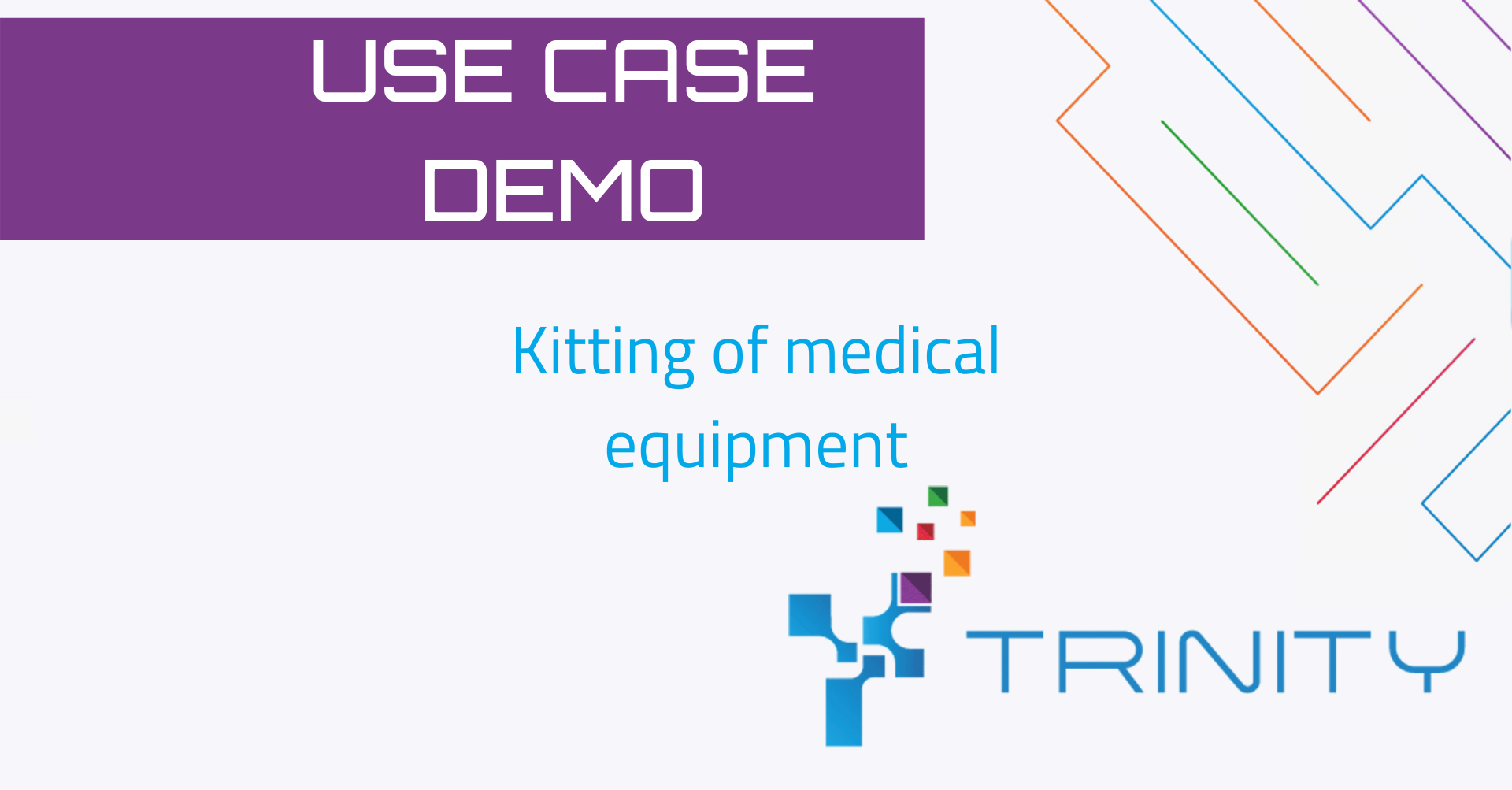 TRINITY contribution to fighting COVID19
2020 07 01
Kitting of Medical Equipment – Demonstrator
The corona virus disease has put the medical staff at great peril: they have to take care of a large number of patients, filling the hospitals to their maximum capacity. As a result, the medical staff is continuously exposed to the risk of taking the disease. Moreover, the need to keep track of the quantity of pills, tablets and medical equipment required by an increased number of patients has become now compelling
For all the reasons mentioned above, there is the necessity to have a technology that can:
1. automatically keep a record of what medicines are needed for each patient and at what time;
2. have the ability to fetch the order of the medical supplies from a hospital warehouse;
3. be able to bring supplies at the right point at the right time;
4. work alongside humans without impeding the hospital normal way of working.
TRINITY partner 'Flanders Make' has been using mobile robots with manipulation arms, like the one shown in the video below, for kitting industrial components. Due to the corona crisis, our partners could quickly change this technology to cater for medical supplies.
The video shows a mobile manipulator that is given a certain order of medical supplies. Subsequently, the robot goes to the warehouse and fetches them and brings it to the desired location. The manipulator is then able to deal with different kinds of medical supplies: in this case, it handles pill boxes of different sizes, sanitizer bottles, and mouth masks.
This technology ensures that:
1. medical staff's movement and therefore exposure to others is limited;
2. doctors' cognitive load to keep a record of medicines to give to patients is reduced;
3. social distancing from patients and colleagues is maintained.
To find out more watch the video of the Kitting of Medical Equipment demo on our YouTube Channel.