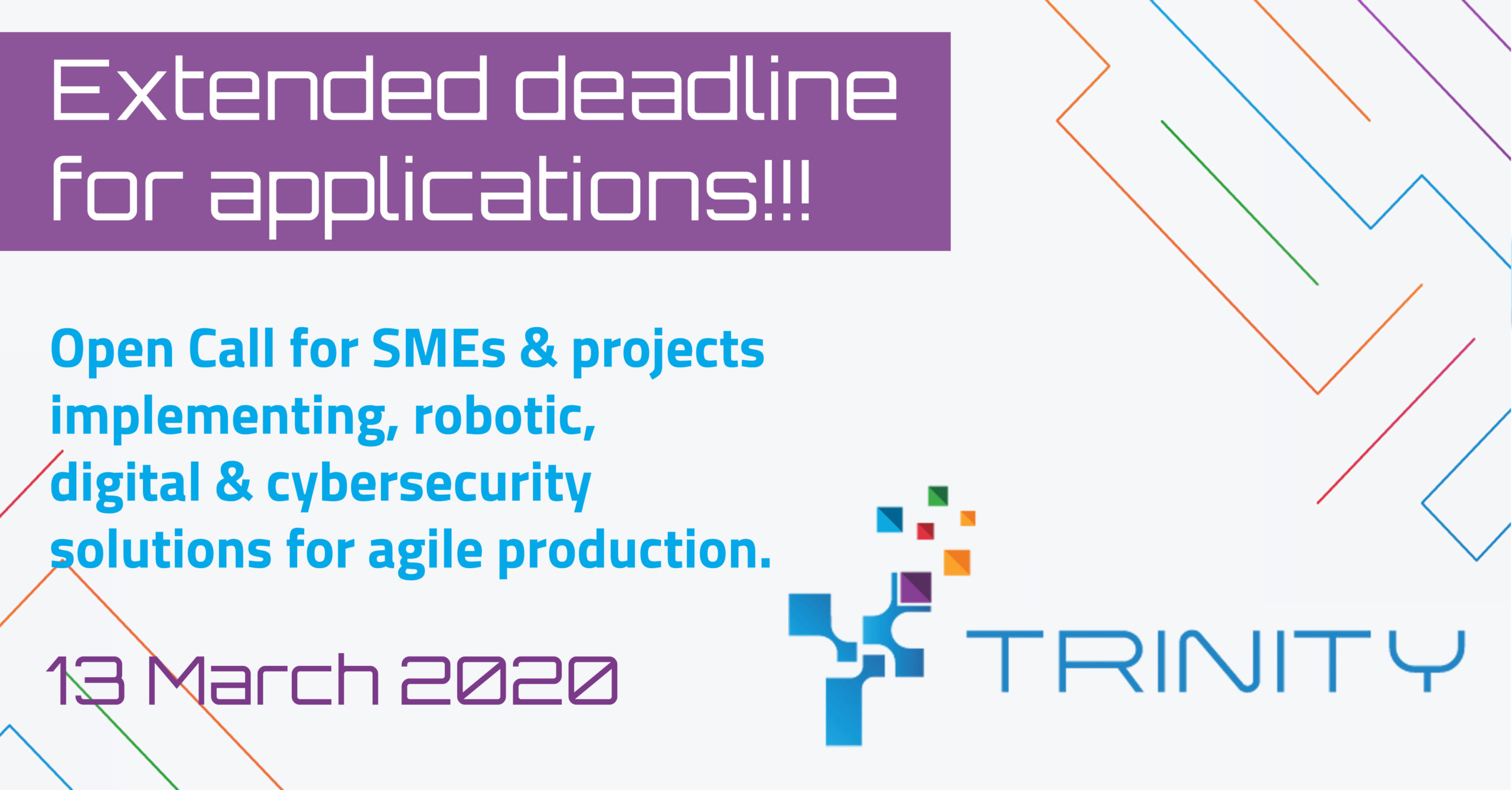 Deadline extension for Open Call
2020 02 19
We are extremely excited about the number of applications we have received so far for our Open Call!
In response to numerous requests and emails, we are extending the deadline for submissions until 13 March 2020 (17:00 CEST). This would enable many SMEs that might be interested in participating to apply for our robotics-related Open Call.
You can start filling in your application HERE anytime and finish it later. Just remember that you have 3 more weeks to submit your applications!
If you have any questions concerning the Open Call, do not hesistate to contact us at opencall@trinityrobotics.eu