Connecting Virtual Model With The Physical Model
Main functionalities
The module describes how robots and other machines can be connected together, through an information server. A connection is created between the physical system and the virtual model, that can be used for remote monitoring.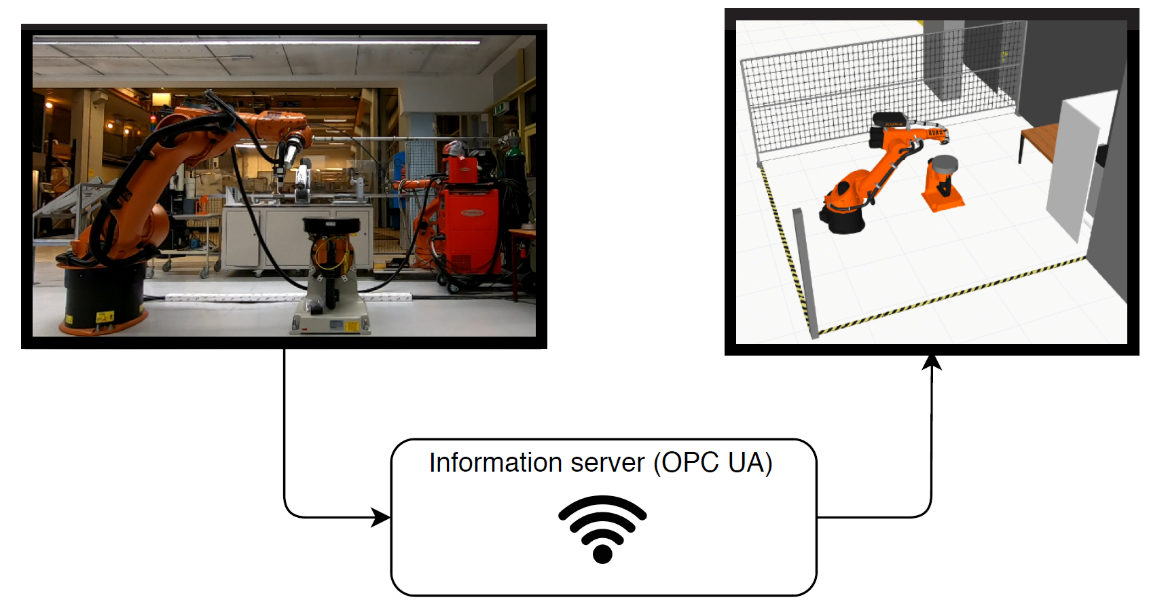 Technical specifications
The module contains a simulation of a production line that constantly imitates the physical production line in real-time. To connect the physical and digital world we use the industrial automation data server as a middleware. All the data from the physical production line is stored in an industrial automation data server. The simulation software is acquiring data from the server, to be able to replicate the physical world in the digital world.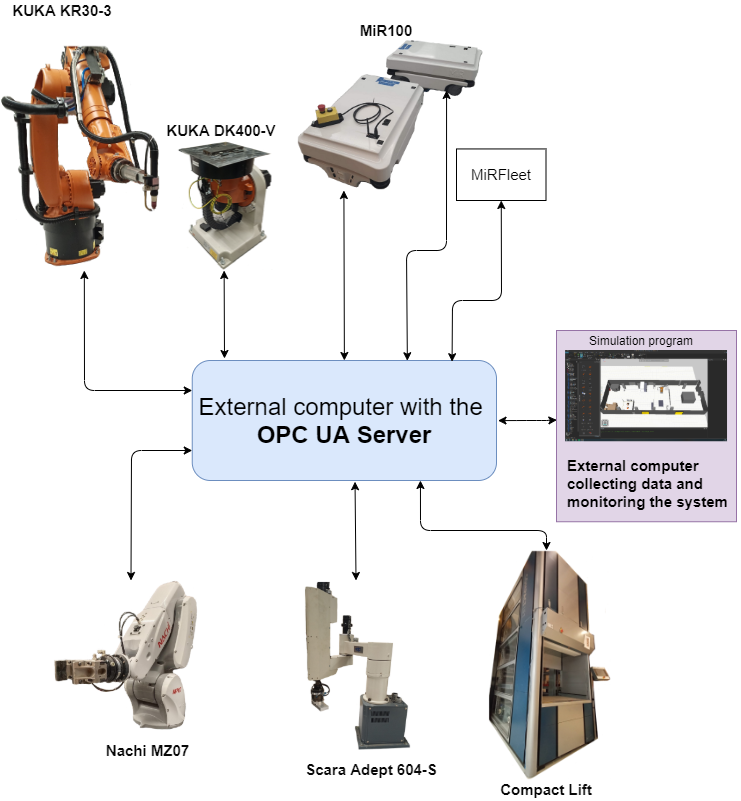 All the relevant data of the robots and other machines is stored in the information server.
To do analyses on the robot and other machines afterward, there will be saved historical data in a CSV file or a SQL database. The data collected can be used for optimization of the program and used to look for errors in the program.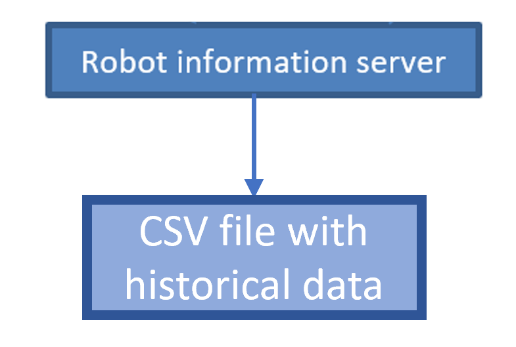 Inputs and outputs
A server that collects the relevant data from the production line and is able to send the data to the simulation software to recreate the physical world in the digital world.
Formats and standards
Formats: ISO 10303, OPC UA
Standard: KUKA RSI
Owner (organization)
The Owner of the demonstrator is: The Artic University of Norway (UiT) https://en.uit.no/startsida
The Arctic University of Norway is a medium-sized research university that contributes to knowledge-based development at the regional, national and international level. UiT is the third largest university in Norway and northernmost university in the world. UiTs study portfolio covers all classical subject areas from Health Sciences, Social Sciences, Education and Humanities, Science and Technology to Economics, Law, Social Work, Tourism, Sports and Fine Arts. While the key research areas cover the polar environment, climate research, indigenous people, peace and conflict transformation, telemedicine, medical biology, space physics, fishery science, marine bioprospecting, linguistics and computational chemistry.
Trainings
Training material is under production. The tutorial demonstrates how robots can be connected through a central industrial information server. http://heinlein.mech.upatras.gr/trinity/real-time-simulation-for-industrial-robot/