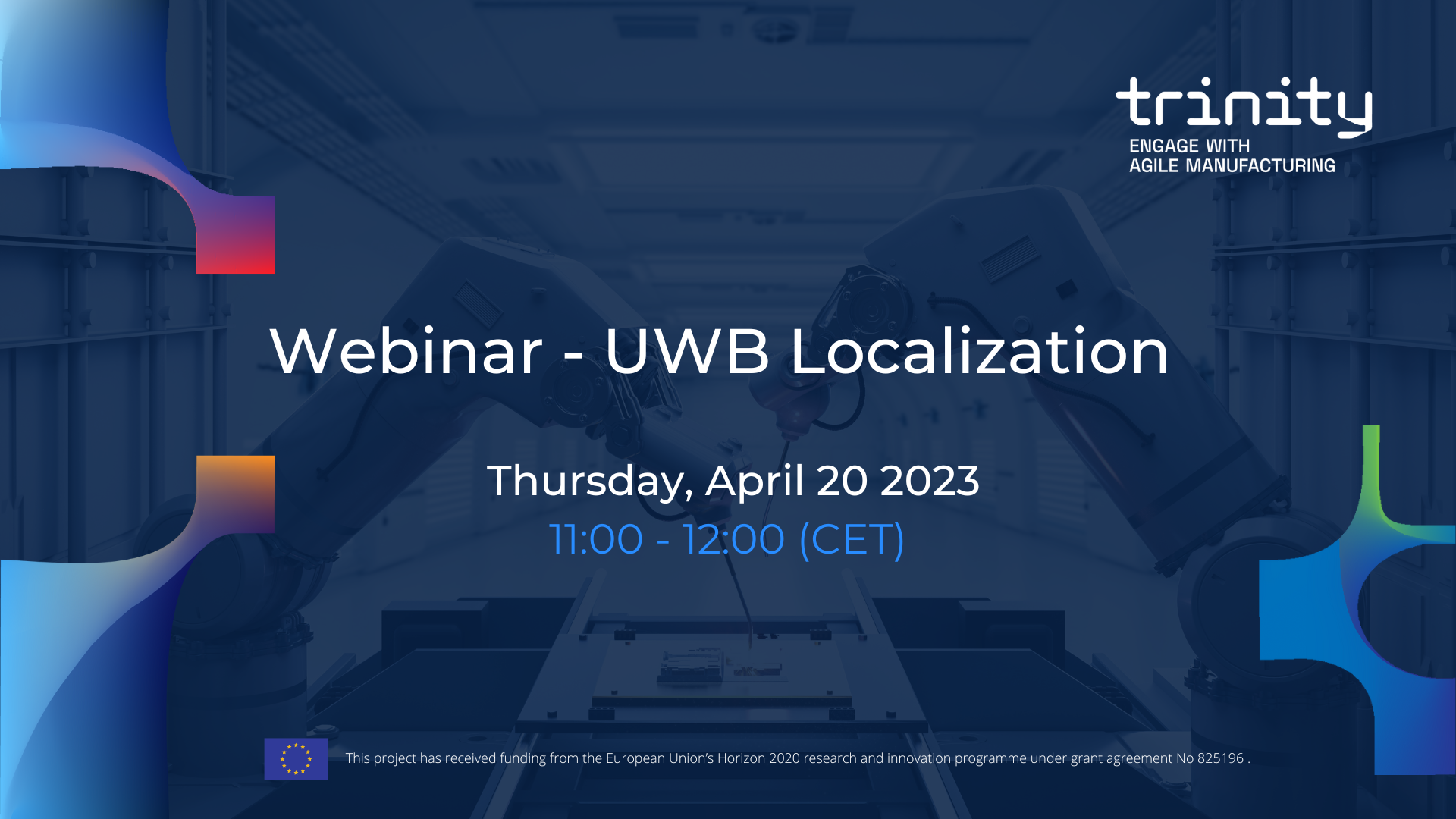 UWB Localization
Location

Online

Duration

1 hour
Increasing the autonomy of mobile systems is a major trend in the industry. Therefore, accurate and robust localization and connectivity of mobile objects are also becoming more and more important. While localization systems using a Global Navigation Satellite System (GNSS) such as GPS, Galileo and GLONASS, have been widely used, they are unavailable indoors.
On this note, the Ultra Wide-Band (UWB) technology has been discussed in the literature as a potential technology for localization in GNSS-denied environments with accuracy in the order of tens of centimetres. In the TRINITY project, Flanders Make has been investigating the use of this technology for the localization and tracking of AMRs (Autonomous Mobile Robots) in industrial environments.
To all the Robotics fans, join us to discover more about the use of UWB technology in fostering automation, accuracy and robustness of mobile systems! 
Stay up to date with the project's evolution and follow TRINITY channels!