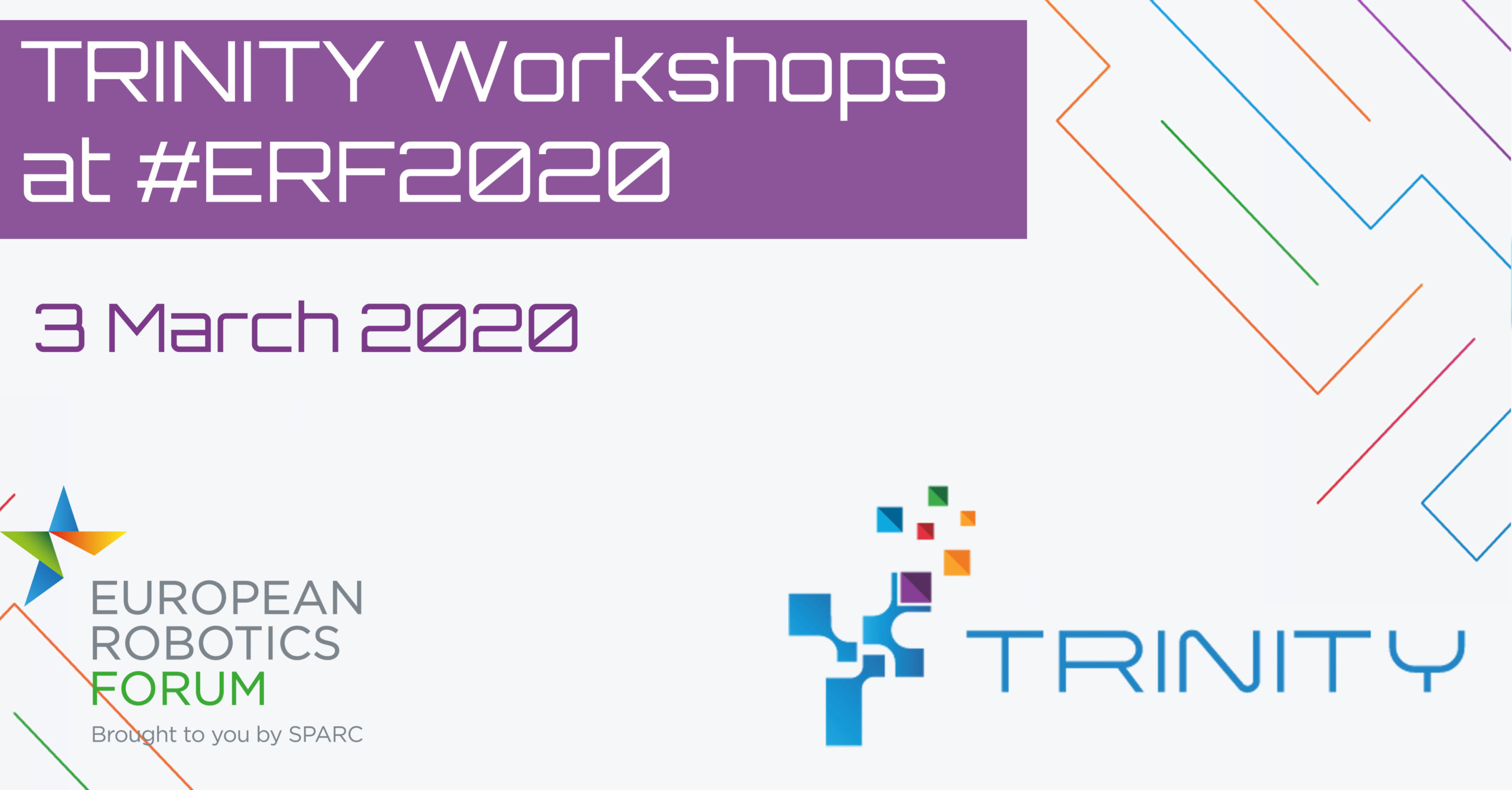 TRINITY Workshops at the European Robotics Forum 2020
Location

Malaga, Spain

Duration

3 days
The European Robotics Forum (ERF2020) is the meeting point for over a thousand decision-makers, engineers, researchers, and a growing number of entrepreneurs and investors, as well as users and policymakers in the field of robotics from all over Europe and beyond.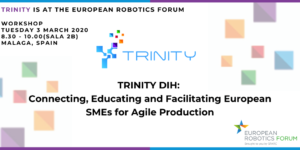 Our first workshop will give an update on how the TRINITY DIH progressed and will present the results of conducted surveys to companies about robotics, IoT and cybersecurity. We will introduce some of the latest technological solutions from companies based all around the world that could help SMEs in transitioning towards agile production. An interactive session will be included at the end to gather deeper insights on how this portal can assist SMEs and how it can benefit them. The focus will be on training, education and connecting to the right partners.
The workshop will conclude with the companies' outputs and will explain opportunities to cooperate with TRINITY.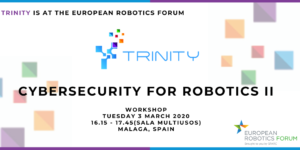 The European Robotics Forum 2020 is organised by euRobotics under SPARC, the Public-Private partnership for Robotics in Europe, and hosted by Universidad de Malaga in collaboration with Ayuntamiento de Malaga and Parque Technologico de Andalucia.
For more info visit the following website.