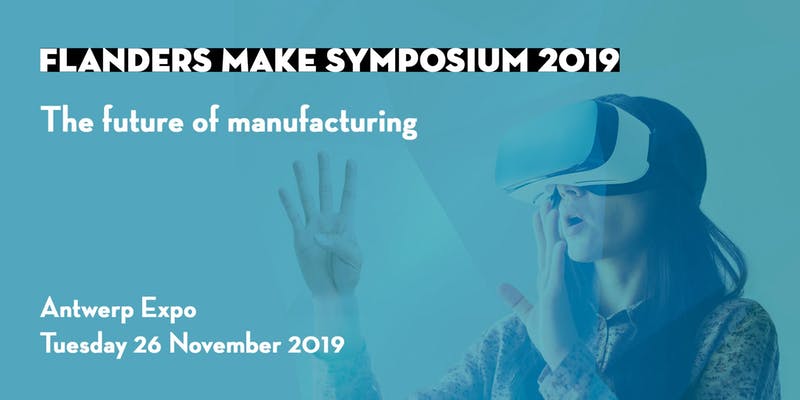 SYMPOSIUM 2019 – THE FUTURE OF MANUFACTURING
Date & time

2019-11-26 09:00:00

Location

Antwerp Expo, Antwerp, Belgium

Duration

10 hours, CET
Meet EU TRINITY project team on 26 November 2019 at Flanders Make Symposium 2019. Trends that define the future of manufacturing will be discussed at this inspiring event.
On the Symposium you will meet CEOs, CTOs and R&D managers of SMEs and big enterprises, making it an ideal networking event.
New for this year is the exhibition floor which is made available for external companies. A limited amount of companies are allowed to demonstrate new, innovative technologies to the public. Contact for more information about the exhibition floor.
The location this year is Antwerp Expo.
Find more information and details of the programme via https://innovation.flandersmake.be/symposium
TRINITY is a network of digital innovation hubs in advanced robotics, cybersecurity, and industrial IoT.
TRINITY aims to:
Improve the agility and innovation capabilities of European manufacturing companies, and
Bring together both the research and industrial communities in Europe with the objective of developing and helping companies of all sizes to implement and benefit from new digital and robotic technologies.
TRINITY will create a digital access point to facilitate collaboration, networking, and disseminate information and knowledge to the wider robotics research community and industry in Europe.