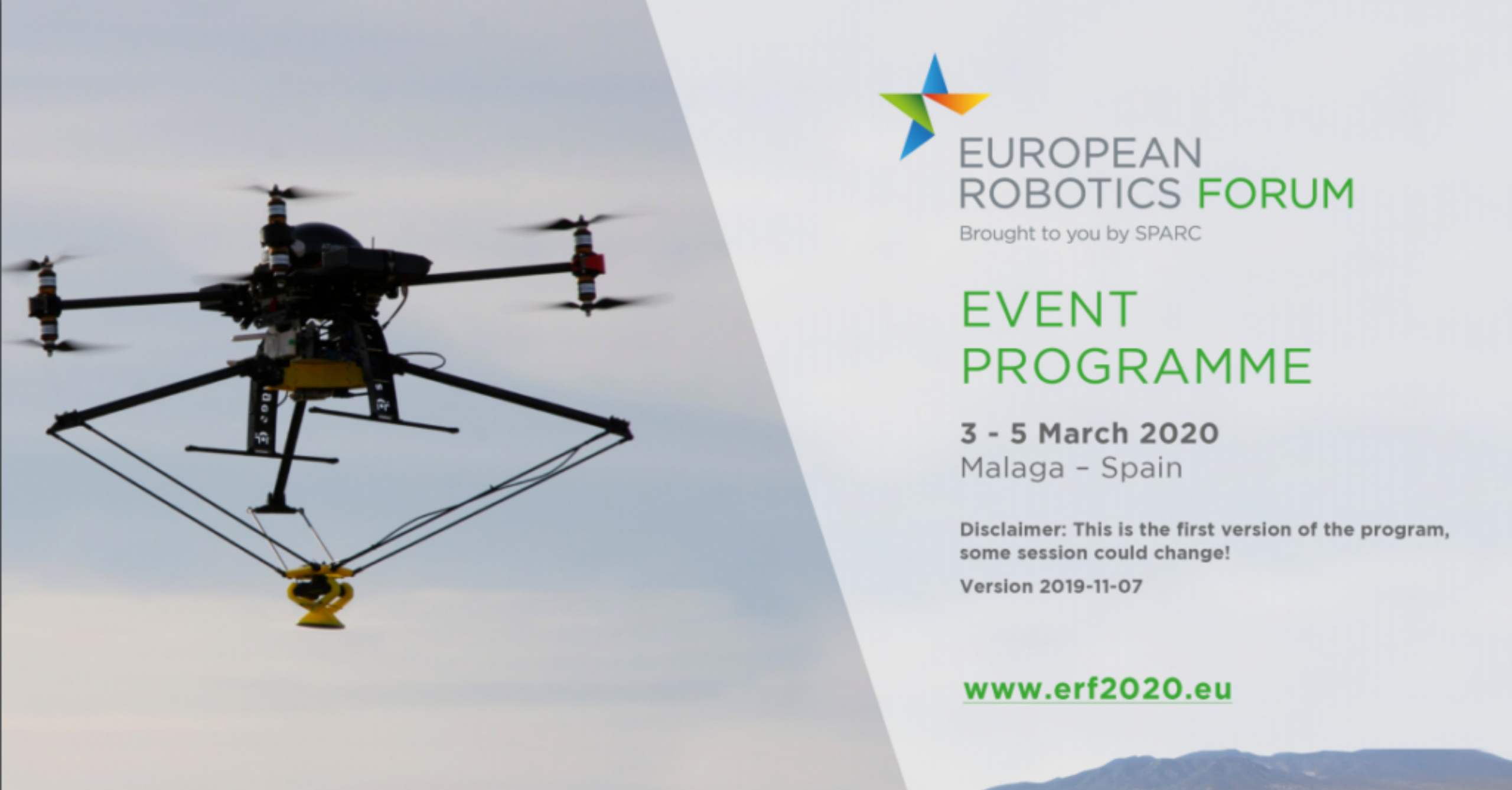 European Robotics Forum 2020
Date & time

2020-03-03 08:30:00

Location

Malaga, Spain

Duration

3 days
The European Robotics Forum, the most influential meeting of the robotics community in Europe, will be held in Malaga, Spain, on 3-5 March 2020, at the Trade Fairs and Congress Center of Malaga (FYCMA). Over 1000 European robotics top experts are expected to attend the 11th edition of the conference. ERF2020 will host a major exhibition where companies, universities and research institutes showcase the most advanced European prototypes, products, services and projects funded under EU's Horizon 2020 research programme. With over 50 workshops highlighting the newest robotics research, the event will offer a unique window to the latest developments on the European markets.
The European Robotics Forum 2020 is organised by euRobotics under SPARC, the Public-Private partnership for Robotics in Europe, and hosted by Universidad de Malaga in collaboration with Ayuntamiento de Malaga and Parque Technologico de Andalucia.
Registration is now open.